TikTok's Hottest Summer Lip Combos
May 24, 2023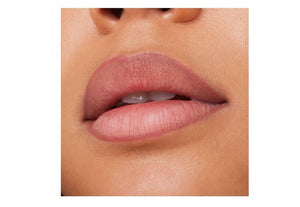 Build your summer lip wardrobe with us!
Summer lip combos are trending on MakeupTok and we can't gatekeep these liner and lipstick/gloss pairs any longer. We've scanned countless posts on our FYP to bring you this season's best lip looks that couldn't be easier to achieve. All you need to master these summer lip combos is lipliner, lipstick and gloss. See, we told you they were easy!
But first…get your lips summer-ready!
Some beauty real talk: dry, flaky lips are not going to cut it when showing off this summer's hottest lip combos. Get your lips in peak smooth-and-soft condition by giving them some love in the form of gentle exfoliation and soothing lip care products. You don't need anything super fancy when it comes to refreshing your lips. All you need for a basic lip exfoliator is some sugar mixed with your fave lip butter. Create a paste and gently rub it over your lips to remove dead skin. Wipe it off using a warm facecloth and follow up with a lip-specific moisturizer like this super smoothing avocado-infused lip balm or this peach-oil-packed lip serum. Do this routine at night so you wake up with soft, smooth lips come morning.
Tip: Don't forget to include your lips in your complexion step. Prepping them with primer and foundation will ensure your lip products look and perform their best.
Inspiration #1: Nude attitude
If you loved Hailey Bieber's fall lip combo then you're going to want to pay attention to this semi-matte nude summer lip combo we're coveting for patio season. It's the perfect complement to dewy, summer skin and that bright new summer wardrobe. Simply take this 8-hour longwear lipliner in Soft Beige and outline the lips. Next, apply this creamy semi-matte lipstick in Loyal (yes, it's that shade Sean Anthony tested out here!). For extra dimension, apply a highlighter to your Cupid's bow before applying your summer lip combo.
For a lighter, glossier take on this look, try this softer summer lip combo. It features this cult-fave cinnamon spice lipliner with matte lipstick in Honey-stly and extreme shine gloss in Shadow Rose overtop.
Inspiration #2: Soft Brown Shimmer
Us…obsessed with this soft brown lip summer lip combo? Yes, we are! Soft brown may have been a staple 90s lip shade but we're big fans of its modern revival and we have celebs like Megan The Stallion and Gigi Hadid to thank. To find your best soft brown, look to your skin tone for guidance. If you have a deep skin tone, you can go for a rich brown shade like chocolate. If you're medium, try a reddish brown like brick or terracotta. If your skin is fair, go for taupe.
Get this look by using the 8-hour lipliner in Silky Hazelnut to outline and contour your lips. Then apply this ultra-shine lipgloss in Gold Dust overtop, concentrating in the centre of your mouth for a 3D plumping effect.
Inspiration #3: Glossy Cherry Lips
Name a more iconic summer lip combo
than a glossy cherry pout
–we'll wait. This quintessential summer lip can be dressed up or down depending on the occasion. For day, go with a cherry lip stain, which is low-maintenance and easy to achieve using a brownish-red lipliner (
try this blendable formula in shade Happy
) applied all over the lips and blended using your fingertips. Next, apply
this rosy lip tint
overtop. To dial up the drama at night, apply this
crystal clear gloss coat
overtop for a vinyl lip effect that will bring in compliments.
you might also like...
These are the summer lip combos trending on TikTok. From the perfect nude lip to a vinyl glossy cherry pout, we've rounded up the best lip looks of the season.
Milky skincare products are all the rage right now but do you know why? From skin smoothening effects to calming benefits, learn why you should add this milky moisturizer to your skincare routine today.