Meet The Stylists
Essence stylists are a group of passionate females who embrace the essence brand values and have ambitions of their own! Check out their Instagram pages to learn more about what these girls are all about and keep an eye out for them across all essence platforms!
Destiny
Destiny is a 23 year old beauty, skincare, and lifestyle content creator based in New Jersey. She loves to connect with her audience with GRWM videos, makeup must haves, tutorials, and her lifestyle. She has a great passion for helping others see their beauty in their own skin! Some of her hobbies include trying new foods, going to the beach, traveling, enjoying nature, and spending time with her family and friends. Follow along with her on her journey! Instagram: @_destinysotoTikTok: @destinysoto_
Mia
Mia is a 23 year-old professional makeup artist, content creator, and licensed cosmetologist based in California. She enjoys painting, baking, playing guitar, but most of all, she loves makeup! From natural looks to full glam, Mia shares all of her makeup tips, tricks, and tutorials on Instagram and TikTok (@miabgalvan) for a more approachable take on beauty!
Ashley
 Ashley is a 23 year old, self taught editorial artist who shortly began her career in beauty after dropping out of college. She has a great love for good music, art, iced lattes, and baby cows!  She even started her own business, Artistry by Ash, in 2021 and wants everyone to get the experience of playing around with fun, unconventional makeup. Follow her on IG  @x_vsh.
Megan
Megan is a 24-year-old fashion, beauty, and lifestyle content creator from California. She is the founder & CEO of For Maybelle, a luxury pet brand that sells a waterless shampoo for pups. She has had a love of taking pictures since high school, but just recently decided to ditch her 9-5 and go all in on her own business. Some of her favorite things include fresh flowers, coffee, and sunset watching! Follow her @hello_im_megan.
Andrea
Andrea is a 23 year old fashion beauty and lifestyle creator from Cancun Mexico. She recently graduated college and took 7 months to travel the world and moved to Bali! She now lives in New York working a corporate job while also content creating! Her favorite things include thrifting, coffee, and anything that involves being out in the sun. Follow her on TikTok and Instagram at @andrea_yamhure  
Nazeea
Nazeea is a university graduate who creates fashion, lifestyle and beauty content in Toronto. Nazeea's passion for beauty jump started when she taught herself threading. One of her specialties is creating ASMR threading videos where she threads her eyebrows. She loves to explore her creativity and see her ideas come to life. Follw her on IG: @nazeeaharun 
Jade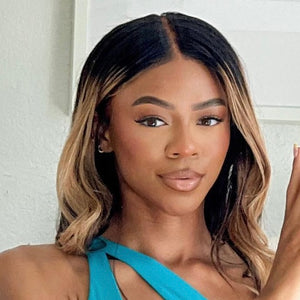 Jade simmone is a Los Angeles based content creator who loves all things beauty, skincare and fashion. Who woke up one day and quit her career in healthcare to follow her dreams of being a creator in the beauty space. She has a passion for constantly creating and helping others in the process. She loves a good Iced latte and always has to set the vibes with a good playlist to get the day started. She wants to create a space for everyone to find themselves no matter what that may look like for each individual. Follow her on TikTok @jadesimmone and on Instagram @Jadesimmone_